Product Description
BREATHING CAP 4120001137 Suitable for LGMG OFF-HIGHWAY DUMP TRUCK:

MT50
MT60
MT86H
MT88
MT95H
MT96H
MT106H


SKU: 91-001-137

TYPE: GENUINE

CATEGORY: LGMG off highway dump truck parts; LGMG Parts;Dump truck clutches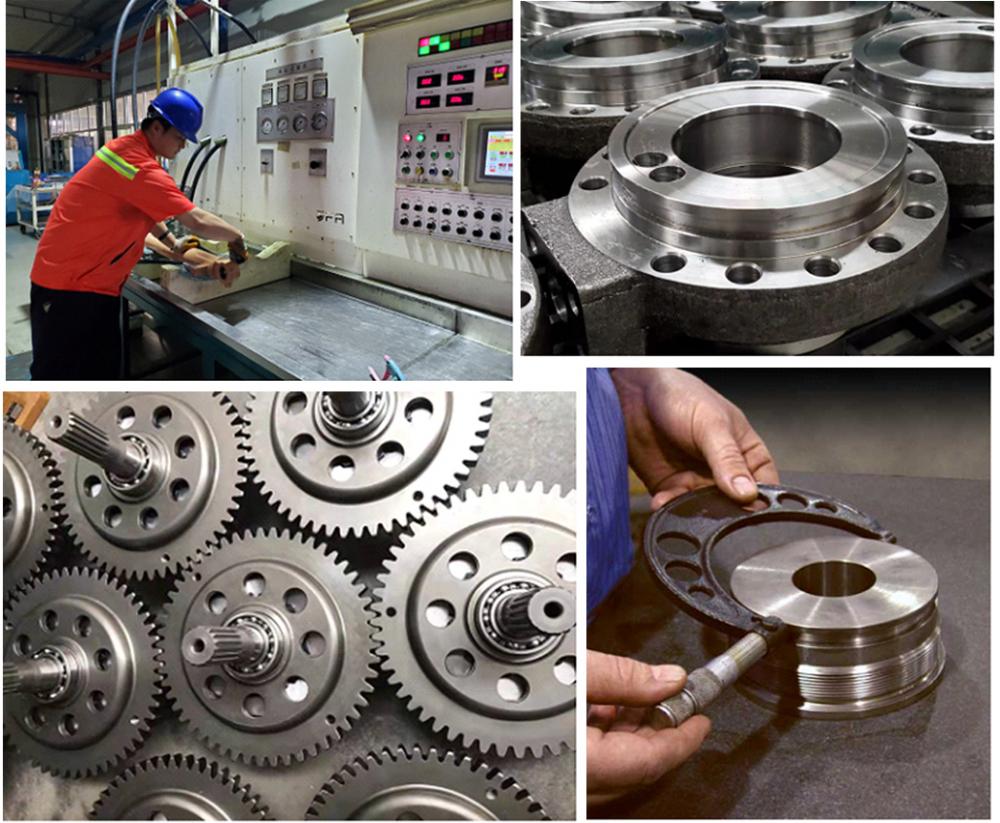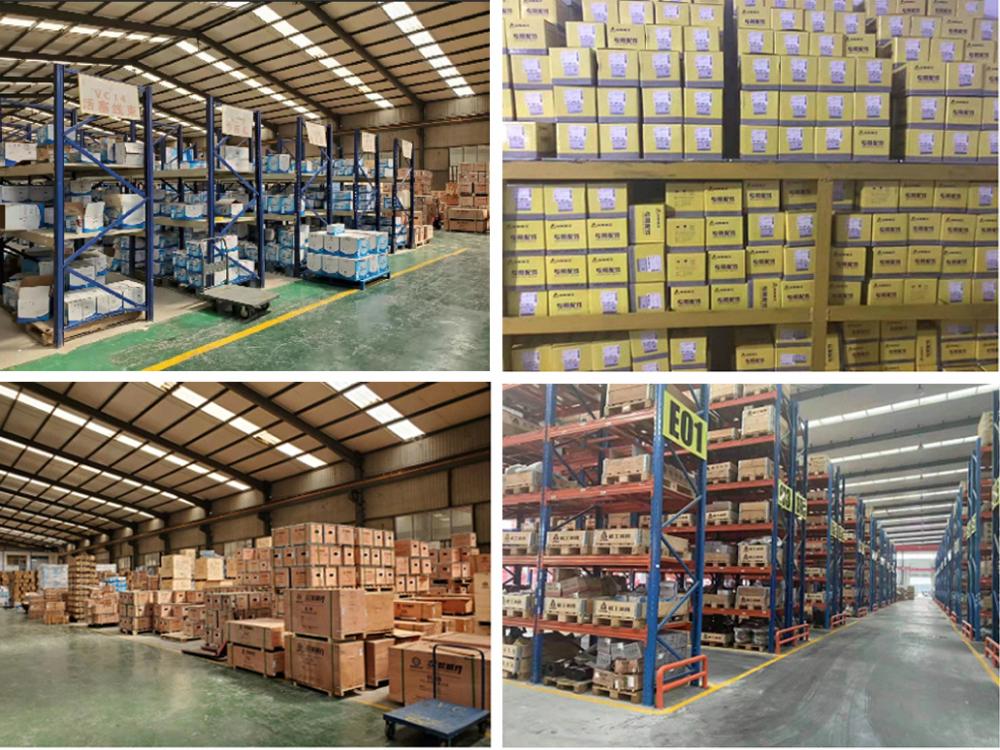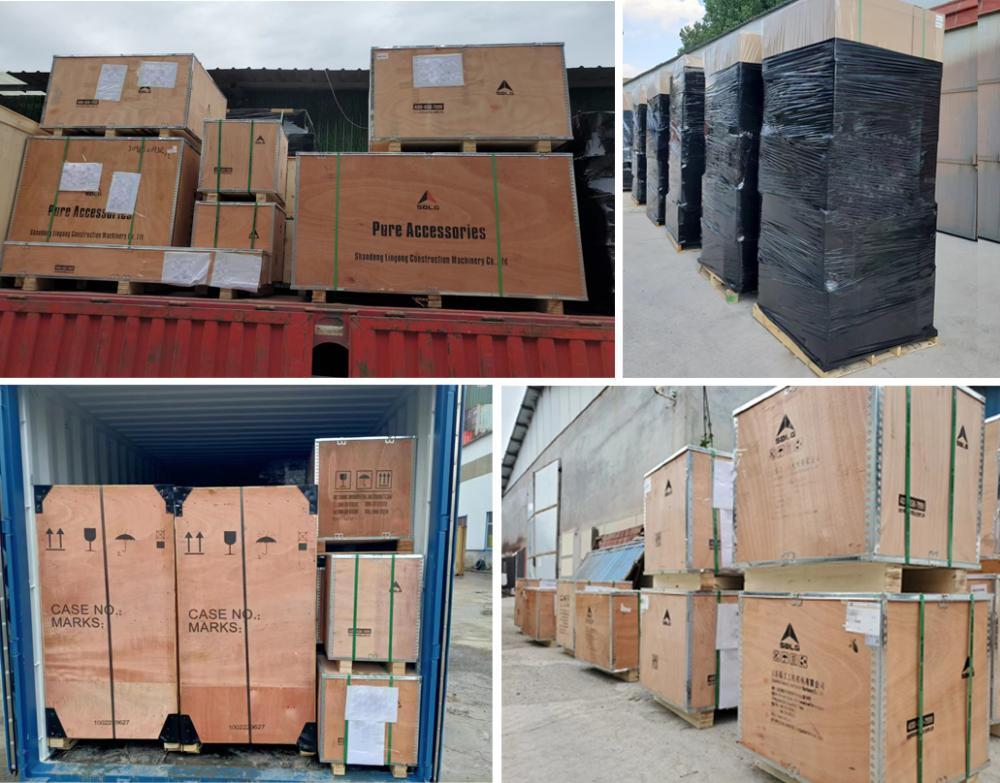 Other LGMG DUMP TRUCK PARTS

| | |
| --- | --- |
| 4011010615 | BOLT |
| 4013010251 | NUT |
| 4015010287 | |
| 27010118351 | Engine front mount |
| 4110702313 | Front suspension shock absorber |
| 4011010793 | Bolt |
| 4013010282 | Nut |
| 4110702780 | Engine assembly |
| 27010121461 | Right front outrigger of engine |
| 4011010621 | Bolt |
| 4011010551 | Bolt |
| 4015010281 | Washer |
| 27010115971 | Front damping pad |
| 4011011124 | Bolt |
| 4011000107 | Bolt |
| 4011010556 | Bolt |
| 27010120081 | Left rear engine mount |
| 27010121491 | Left rear outrigger of engine |
| 27010121501 | Right rear outrigger of engine |
| 27010116141 | Rear shock pad |
| 4011010397 | Bolt |
| 27120103881 | Hexagon shouldered self-locking nut |
| 4110702314 | Rear mount shock absorber |
| 27010120281 | Right rear engine mount |
| 27010118641 | Connection gp-oil fill |
| 27010121591 | Right auxiliary support seat |
| 27010118551 | Auxiliary beam assembly |
| 27010111882 | Adjusting shim |
| 27010111872 | Adjusting shim |
| 4110702315 | Auxiliary support shock absorber |
| 27010117431 | Transmission connecting seat |
| 4011010893 | Bolt |
| 4013010256 | Nut |
| 27010121551 | Left auxiliary support seat |
| 27010111571 | Spacer sleeve |
| 27010121451 | Left front outrigger of engine |
| 27010119811 | Oil dipstick bracket |
| 4015000072 | Washer |
| 4013010118 | Nut |
| 4011010556 | Bolt |
| 27010117541 | Filler cap |
| 27010118652 | Connecting hose |
| 27010118622 | Connecting steel pipe |
| 27010118631 | Oil filling connecting hose |
| 27010118611 | Oil filler pipe I welding assembly |
| 27010113511 | Rubber cushion block |
| 27010113521 | Pressing plate |
| 27010113531 | Bending plate |
| 4011000712 | Bolt |
| 27010113631 | Asbestos pad |
| 4019010217 | T-shaped hoop |
| 4011000085 | Bolt |
| 4013010119 | Nut |
| 4011000089 | Bolt |
| 4013010120 | Nut |
| 4011000053 | Bolt |
| 4015000162 | Washer |
| 27010111231 | Oil filler connection pipe |
| 4110001888 | 530l fuel tank |
| 4110000119 | Tie GP |
| 4013000016 | Nut |
| 4015000181 | Washer |
| 4110000121 | Cushion belt |
| 4110000122 | Cushion belt |
| 4011010204 | Bolt |
| 4015000181 | Washer |
| 4013010251 | Nut |
| 27020101021 | Fixed plate |
| 4110000120 | PIN |
| 4016000183 | |
| 4011010205 | Bolt |
| 4110000118 | Bracket gp-fuel tank |
| 4049010004 | Aluminum fuel tank cap |
| 4110000046 | Refueling filter screen |
| 27020104321 | Fuel pipe |
| 4011000467 | Bolt |
| 4013010120 | Nut |
| 27020104191 | Shuihanbao bracket |
| 4011000514 | Bolt |
| 4013010119 | Nut |
| 4011000318 | Bolt |
| 4015000120 | Washer |
| 4110702781 | Shui Hanbao |
| 4017000010 | Laryngeal hoop |
| 27020102483 | Fuel pipe |
| 27020101971 | Backing plate |
| 4110702625 | radiator assy |
| 27030109981 | Support gp-radiator |
| 4019010211 | T-shaped hoop |
| 27030115111 | Intercooler outlet pipe |
| 27030115101 | Intercooler inlet pipe |
| 4110001473 | U-shaped FRP |
| 27030114171 | Engine water outlet hose |
| 27030114181 | Engine water inlet hose |
| 4019010101 | T-shaped hoop |
| 27030105791 | Intercooling inlet steel pipe |
| 27030105872 | Bracket |
| 4011000106 | Bolt |
| 4013000033 | Nut |
| 4015000072 | Washer |
| 27030105861 | Bracket |
| 4011000415 | Bolt |
| 4015000162 | Washer |
| 4011000081 | Bolt |
| 27030110981 | Engine water inlet steel pipe |
| 27030114201 | Connecting hose |
| 27030113822 | Bracket |
| 27030114241 | plate |
| 27030112491 | Rubber pipe clamp |
| 27030112501 | Backing plate |
| 27030115861 | Engine water outlet pipe |
| 27030115162 | Rubber hose |
| 27050106191 | Installation assembly of oil cooler |
| 27030108303 | Rubber hose |
| 27030115851 | Engine water inlet steel pipe |
| 4011000817 | Bolt |
| 4013010119 | Nut |
| 4015000197 | Washer |
| 4041000866 | Buffer sleeve |
| 27030108901 | Water pipe fixing clamp |
| 4011000489 | Bolt |
| 27030114011 | T-shaped support |
| 27030114191 | Connecting hose |
| 27030113811 | Bracket |
| 27030112451 | Rubber pipe clamp |
| 27030112461 | Backing plate |
| 4190002212 | T-clamp |
| 27030115131 | Engine water inlet pipe |
| 27030113871 | Bracket |
| 27030113881 | pipe clamp |
| 27160108711 | Buffer sleeve |
| 27030115121 | Engine outlet pipe |
| 4019010168 | T-shaped hoop |
| 4011000451 | Bolt |
| 27030106751 | Rubber plate |
| 27030106761 | Pressing plate |
| 4011010016 | Bolt |
| 27030115201 | Oil cooling pipe support |
| 27030112631 | Expansion water tank assembly |
| 4110001033 | Adapter |
| 4110001126 | 45 ° joint |
| 4110702394 | Oil cooler oil pipe |
| 4110001125 | 90 ° elbow |
| 4110001944 | Oil cooler oil inlet pipe |
| 4110001036 | O-ring |
| 27030112391 | Engine water outlet pipe |
| 27030115841 | Bracket |
| 4011010623 | Bolt |
| 4013010251 | Nut |
| 27030112031 | Backing plate |
| 4011000914 | Bolt |
| 4110001942 | Intercooler assembly |
| 4110001941 | Water Radiator Assembly |
| 4110702626 | Wind deflector |
| 4110001621 | Adjusting shim |
| 4011000514 | Bolt |
| 4015000197 | Washer |
| 4013010119 | Nut |
| 27030109692 | Tie rod support |
| 4013000011 | Nut |
| 27030109021 | Pressing plate |
| 4110001445 | Radiator shock absorber assembly |
| 4011000956 | Bolt |
| 4011010630 | Bolt |
| 4013010121 | Nut |
| 27030109731 | baffle |
| 4110001451 | Radiator rod |
| 4011000828 | Bolt |
| 4013010254 | Nut |
| 4011010570 | Bolt |
| 27050105981 | Front bracket of oil cooler |
| 4110001236 | Oil cooler |
| 27050105991 | Rear bracket of oil cooler |
| 4013000007 | Nut |
| 4015000162 | Washer |
| 27050106201 | Cushion belt |
| 27030107251 | Tie |
| 27050106211 | Strap cushion |
| 27030112661 | Vent pipe |
| 4190000343 | Laryngeal hoop |
| 27030107561 | Vent pipe |
| 4110000211 | Rubber damping block |
| 27030102011 | Washer (outer diameter |
| 4015000036 | Washer |
| 4015000072 | Washer |
| 4013000033 | Nut |
| 4110000439 | Expansion tank |
| 4017000011 | Laryngeal hoop |
| 27030112651 | Water tank filling pipe |
| 27030102221 | Expansion water tank support |
| 4015000186 | Washer |
| 4013010120 | Nut |
| 4011000089 | Bolt |
| 4011000106 | Bolt |
| 4013000028 | Nut |
| 4015000035 | Washer |
| 4015000207 | Washer |
| 27100103561 | Bracket |
| 27030112621 | Bracket assembly of auxiliary water tank |
| 4011000054 | Bolt |
| 4011000392 | Bolt |
| 4015000186 | Washer |
| 4013010120 | Nut |
| 4190002592 | Retaining bracket |
| 4011000874 | Bolt |
| 27180103021 | Bracket assembly |
| 27180102961 | Bracket assembly |
| 4011010295 | Bolt |
| 4110001427 | Vacuum alarm |
| 27200109531 | Air filter harness |
| 4190002630 | T-shaped hoop |
| 4110001951 | Air filter inlet hose - air filter end |
| 4190002628 | Donaldson air filter assembly |
| 4190002593 | High intake assembly |
| 4190002594 | Connecting hose |
| 4190002629 | T-shaped hoop |
| 27180104691 | Intake steel pipe |
| 27180102911 | Intake pipe clamp |
| 4011000049 | Bolt |
| 4013010119 | Nut |
| 4015000197 | Washer |
| 27180104241 | Rubber backing plate |
| 27180104681 | Bracket |
| 4011010164 | Bolt |
| 4017000011 | Laryngeal hoop |
| 27180105131 | Air compressor inlet hose |
| 27180104251 | Air filter intake hose - engine end |
| 27180103241 | Air filter fixed support |
| 27180104641 | Intake Pipe Bracket |
| 27030109731 | baffle |
| 4011000335 | Bolt |
| 4110002110 | Donaldson air filter main filter element |
| 4110002111 | Donaldson air filter safety filter element |
| 27240103721 | Exhaust pipe cushion block |
| 27240104681 | Exhaust pipe support |
| 4110001953 | exhaust pipe |
| 4110703098 | exhaust pipe |
| 4110000768 | Clamp |
| 4011000497 | Bolt |
| 4110001279 | Exhaust conversion box assembly |
| 4011000091 | Bolt |
| 4015000186 | Washer |
| 4110001284 | Muffler assembly |
| 4110000157 | Exhaust brake butterfly valve |
| 27240101121 | Connecting pipe |
| 4011000601 | Bolt |
| 4110001952 | exhaust pipe |
| 27010113411 | Left bracket |
| 4011000260 | Bolt |
| 27010110671 | Right bracket |
| 4011000207 | Bolt |
| 4013010120 | Nut |
| 27240103051 | Exhaust pipe fixing strap |
| 4013000007 | Nut |
| 4015000162 | Washer |
| 4015000256 | Washer |
| 27010110711 | Limit plate |
| 27010101611 | Tension rod |
| 4013000033 | Nut |
| 27240103101 | Insulation cotton |
| 4011000276 | Bolt |
| 4015000198 | Washer |
| 4011010164 | Bolt |
| 27240104671 | Exhaust pipe support |
| 4110000684 | Bolt |
| 4110000682 | Washer |
| 4110001124 | Flywheel adapter |
| 4110000681 | Bolt |
| 4110000683 | Hexagon socket bolt |
| 4110000675 | Large washer of flexible disc |
| 4110000674 | Flexible disc |
| 4110000677 | Small washer of flexible disc |
| 4110000678 | Bolt |
| 4110000679 | Torque Converter Adapter |
| 4012010111 | Double end stud |
| 4110000680 | Torque converter housing adapter |
| 4110702411 | Automatic box |
| 4015000162 | Washer |
| 4013000007 | Nut |
| 4110000685 | Shift handle |
| 4015000207 | Washer |
| 4014000058 | |
| 4110703170 | Front axle assembly |
| 27060105031 | Wheel assembly |
| 4110001611 | tyre |
| 4110001458 | Rim |
| 4110001611001 | Inner tube |
| 4110001611002 | tyre |
| 4110001611003 | Backing plate |
| 4110001458003 | Rim body |
| 4110001458001 | Outer rim |
| 4110001458002 | Lock ring |
| 4110002048 | Middle axle assembly |
| 27060103631 | Wheel assembly |
| 27070103061 | a partition |
| 4110002049 | Rear axle assembly |
| 27060103631 | Wheel assembly |
| 27070103061 | a partition |
| 4011010942 | Bolt |
| 4110001648 | Nut |
| 4110703033 | Front drive shaft |
| 27090103291 | 4.5 degree transmission shaft mounting bracket |
| 4011010551 | Bolt |
| 4015000177 | Washer |
| 4011000191 | Bolt |
| 4013010121 | Nut |
| 27090102791 | Drive shaft bracket |
| 4110702879 | Middle drive shaft |
| 4110000911 | Rear drive shaft |
| 4011010642 | Bolt |
| 4110703033001 | Connecting fork |
| 4110703033002 | Circlip for hole |
| 4110703033003 | Universal joint assembly |
| 4110703033004 | Universal joint fork |
| 4110703033005 | Axle tube |
| 4110703033006 | Intermediate spline shaft |
| 4110703033007 | Intermediate support buffer plate assembly |
| 4110703033008 | Intermediate support connecting plate |
| 4110703033009 | Grease nipple |
| 4110703033010 | Spline connecting plate |
| 4110703033011 | |
| 4110703033001 | Connecting fork |
| 4110702879001 | Circlip for hole |
| 4110703033003 | Universal joint assembly |
| 4110702879002 | Spline shaft fork |
| 4110703033009 | Grease nipple |
| 4110702879003 | Sheath oil seal assembly |
| 4110702879004 | Spline shaft |
| 4110703033005 | Axle tube |
| 4110703033004 | Universal joint fork |
| 4110000186001 | 5004110811 end face gear lug fork |
| 4110000186002 | 0069942941 snap ring |
| 4110000186003 | 395-57152universal joint GP |
| 4110000186004 | 500zc-320 spline shaft fork |
| 4030000535 | Oil cup |
| 4110000186006 | 0082fcz-135 protective sleeve |
| 4110000186007 | 149.1707-2205097-a spline hub |
| 4110000911002 | Axle tube |
| 4110000186008 | 5004110905 universal joint fork |
| 27120122451 | Front leaf spring installation assembly |
| 27120114131 | Installation assembly of front thrust rod |
| 27120114141 | Shock absorber mounting assembly |
| 27120117491 | Rear plate spring installation assembly |
| 27120122471 | Installation assembly of rear thrust rod |
| 27120118071 | Front plate spring front support |
| 4011010405 | Bolt |
| 4015000168 | Washer |
| 27120113681 | Cushion block |
| 27120114992 | Wear block |
| 4110702278 | Front leaf spring assembly |
| 27120117681 | Stopper bracket assembly |
| 4011010577 | Bolt |
| 4013010251 | Nut |
| 4015000181 | Washer |
| 4011000091 | Bolt |
| 4013010120 | Nut |
| 27120115601 | Leaf spring pressing block |
| 27120115671 | Bolt |
| 27120103611 | Shouldered self-locking nut |
| 27120118761 | Washer |
| 4110002084 | Frame side stopper |
| 4011010497 | Bolt |
| 4013010239 | Nut |
| 27120105414 | Washer |
| 27120118081 | A crossbeam rod |
| 4011010505 | Bolt |
| 27120100211 | Bolt sheath |
| 4013010254 | Nut |
| 27120100221 | Bolt |
| 27120119391 | Bending plate welding |
| 27120117501 | Large washer |
| 27120118421 | Backing plate |
| 27120118391 | Front spring rear support cushion block |
| 27120118401 | Adjusting shim |
| 27120118411 | Adjusting shim |
| 27120119371 | Front leaf spring rear support |
| 4015010101 | Washer |
| 4011010585 | Bolt |
| 27120114771 | Adjusting shim |
| 27120114781 | Adjusting shim |
| 27120117822 | Adjusting shim |
| 4011010614 | Bolt |
| 27120122491 | Two beam connecting seat |
| 27120117411 | pin shaft |
| 4013010114 | Nut |
| 4016000113 | cotter pin |
| 27120117811 | Spacer sleeve |
| 27120122481 | Two beam rod |
| 4011000085 | Bolt |
| 4015000162 | Washer |
| 4013010119 | Nut |
| 4110002085 | Frame bottom limit block |
| 27120117712 | Left axle end limit bracket assembly |
| 4011010582 | Bolt |
| 4011010593 | Bolt |
| 4013010255 | Nut |
| 27120117722 | Bridge end limit right support assembly |
| 4011010584 | Bolt |
| 4110000290 | Front thrust rod assembly |
| 4013010256 | Nut |
| 4011010560 | Bolt |
| 27120104442 | Washer |
| 4110001448 | Rear plate spring assembly |
| 27120103821 | Guide pin |
| 27120115111 | Leaf spring pressing block |
| 27120116781 | Bolt |
| 27120103841 | Shouldered self-locking nut |
| 27120115081 | Balance shaft assembly |
| 27120116741 | Backing plate |
| 4110000355 | Leaf spring stopper |
| 4011000084 | Bolt |
| 4015000162 | Washer |
| 4011000351 | Bolt |
| 4015000181 | Washer |
| 27120122951 | Middle axle limit bearing |
| 27120122961 | Rear axle limit support |
| 4011000266 | Bolt |
| 4013010121 | Nut |
| 4012010119 | Stud |
| 4013010257 | Nut |
| 27120105414 | Washer |
| 4016010134 | cotter pin |
| 27120115132 | Retaining ring |
| 27120115122 | pin shaft |
| 4013010119 | Nut |
| 4110702519006 | Leaf spring seat assembly (middle right |
| 4110702519005 | Leaf spring seat assembly (middle left |
| 4110702520019 | Leaf spring seat assembly (rear right |
| 4110702520020 | Leaf spring seat assembly (rear left |
| 4011010574 | Bolt |
| 4015000167 | Washer |
| 4013010258 | Nut |
| 27120114231 | Shock absorber upper support assembly |
| 4110001240 | Barrel shock absorber assembly |
| 4011010585 | Bolt |
| 4013010255 | Nut |
| 4015000181 | Washer |
| 27120114261 | Backing plate |
| 27120115621 | Spacer sleeve |
| 4011010575 | Bolt |
| 4011010586 | Bolt |
| 4015000176 | Washer |
| 27120115631 | Shock absorber lower support |
| 4011010563 | Bolt |
| 27120103881 | Hexagon shouldered self-locking nut |
| 27120105031 | Spacer sleeve |
| 4110702874 | Upper thrust rod |
| 27120118111 | Bolt |
| 27120103611 | Shouldered self-locking nut |
| 4015000003 | Washer |
| 27120116801 | Upper thrust rod frame seat (upper seat |
| 4110702875 | Lower thrust rod |
| 27120116841 | Backing plate |
| 27120103721 | Bolt |
| 27120116811 | Upper thrust rod frame seat (lower seat |
| 4011010682 | Bolt |
| 4013010251 | Nut |
| 4015000001 | Washer |
| 4011010646 | Bolt |
| 27120119961 | Horizontal thrust rod frame seat |
| 4110001231 | Bolt |
| 4110001241 | Horizontal thrust rod assembly |
| 4011010692 | Bolt |
| 27120117401 | Spacer sleeve |
| 27120119971 | Lateral push support base plate |
| 4110702155002 | Upper reaction rod support (Medium Bridge |
| 4110702156001 | Upper reaction rod support (rear axle |
| 4110002083001 | Front plate reed |
| 4110000730004 | The fourth piece of front leaf spring |
| 4110702278005 | The fifth piece of front leaf spring |
| 4110702278006 | The sixth piece of front leaf spring |
| 4110702278007 | The seventh piece of front leaf spring |
| 4110702278008 | The eighth piece of front leaf spring |
| 4110702278009 | The ninth piece of front leaf spring |
| 4110702278010 | The tenth piece of front leaf spring |
| 4110702278011 | The eleventh piece of front leaf spring |
| 4110702278012 | The twelfth piece of front leaf spring |
| 4110702278013 | The thirteenth piece of front leaf spring |
| 4110000730014 | Center nut |
| 4110001205014 | Center bolt |
| 4110702278016 | Clamp bolt |
| 4110702278017 | bushing |
| 4110702278018 | Self locking nut |
| 4110702278019 | Large clamp |
| 4110702278020 | |
| 4110702278021 | Clamp |
| 4110001448001 | First piece of rear plate spring |
| 4110001448002 | Second piece of rear plate spring |
| 4110001448006 | The sixth piece of rear plate spring |
| 4110001448007 | The seventh piece of rear plate spring |
| 4110001448008 | The eighth piece of rear leaf spring |
| 4110001448009 | The ninth piece of rear plate spring |
| 4110001448010 | The tenth piece of rear plate spring |
| 4110001448011 | The eleventh piece of rear leaf spring |
| 4110001448012 | The twelfth piece of rear leaf spring |
| 4110001448013 | The thirteenth piece of rear leaf spring |
| 4110001448014 | The fourteenth piece of rear plate spring |
| 4110001448015 | The fifteenth piece of rear plate spring |
| 4110001448016 | The 16th piece of rear plate spring |
| 4110001448017 | The 17th piece of rear plate spring |
| 4110001448018 | The 18th piece of rear plate spring |
| 4110000730014 | Center nut |
| 4110001448020 | Center bolt |
| 4110000290002 | Press fitting of front thrust rod |
| 4110000290003 | 98 dust ring |
| 4110000290004 | 290 joint ball pin assembly |
| 4110000290005 | 98 hole retaining ring |
| 4110000290001 | Front thrust rod repair kit |
| 4110702874001 | Press fitting of upper thrust rod |
| 4110702874002 | 112 dust ring |
| 4110702874003 | 112 reinforced polyurethane joint ball pin assembly |
| 4110702874004 | Retaining ring for hole 112 |
| 4110702874005 | 112 cylindrical polyurethane joint ball pin assembly |
| 4110702186 | Thrust rod repair kit |
| 4110702187 | Thrust rod repair kit |
| 4110702875001 | Retaining ring |
| 4110702875002 | seal ring |
| 4110702875003 | Joint ball pin assembly |
| 4110702875004 | Thrust rod repair kit |
| 4110702875005 | Press fit the lower thrust rod |
| 4110001241001 | The repair kit |
| 4110001241002 | 1241 horizontal thrust rod |
| 4011010455 | Bolt |
| 4015010255 | |
| 27120114351 | End cap |
| 4190001651 | Rubber bearing |
| 27120116761 | Balance shaft housing |
| 27120114332 | Retaining ring |
| 27120114321 | Balance shaft support |
| 27120114311 | Balance shaft body |
| 27120114891 | Nameplate of balance shaft |
| 4019000012 | rivet |
| 27150110571 | Cover plate |
| 27150108321 | Rubber block |
| 4011000316 | Bolt |
| 4013010119 | Nut |
| 4120704271 | Steering gear |
| 4011000474 | Bolt |
| 27150109871 | Flange joint |
| 4030000029 | O-ring |
| 4041000027 | Split flange |
| 4011000475 | Bolt |
| 4015000168 | Washer |
| 4013000011 | Nut |
| 27150109921 | Fixed plate |
| 4011000335 | Bolt |
| 27150111621 | High pressure hose |
| 4120704174 | Priority valve |
| 4041000784 | O-ring |
| 4041000131 | Direct head |
| 4041001047 | Combined joint |
| 4041010206 | Hose |
| 27150113571 | Bracket |
| 4041000765 | O-ring |
| 4013000007 | Nut |
| 4015000162 | Washer |
| 4011000082 | Bolt |
| 4041010216 | Buffer sleeve |
| 27160108711 | Buffer sleeve |
| 27150111971 | pipe clamp |
| 27150114421 | Oil suction hose |
| 4017000013 | Laryngeal hoop |
| 4041010374 | Hose |
| 4041010377 | Hose |
| 4041010357 | Hose |
| 4041010352 | Hose |
| 27150107961 | Two way block assembly |
| 4041001156 | Combined joint |
| 27150109051 | Bulkhead adapter |
| 27150102951 | Dorsal mother |
| 4011000489 | Bolt |
| 27150111481 | Adjusting shim |
| 27150111491 | Adjusting shim |
| 27150111501 | Adjusting shim |
| 27150110161 | Bracket |
| 4011000514 | Bolt |
| 27150109941 | Direct head |
| 27150108001 | Pressure measuring tee joint |
| 4041001006 | Combined joint |
| 4041010531 | Hose |
| 4030000065 | Oil cup |
| 4030000107 | Oil cup dust cap |
| 27150109901 | pin shaft |
| 27150109951 | axle sleeve |
| 4011000197 | Bolt |
| 4015000288 | Washer |
| 4120001483 | Steering cylinder |
| 27150110951 | pin shaft |
| 4041001211 | Combined joint |
| 4120001392 | Gear pump |
| 29110000043 | Sealing gasket for pump |
| 4011010579 | Bolt |
| 4014010141 | screw |
| 27150113721 | Gear pump connecting flange |
| 27150108571 | a seal |
| 4041001169 | pipe clamp |
| 4041001484 | Buffer sleeve |
| 4041000767 | O-ring |
| 4041001040 | Direct head |
| 4030000090 | O-ring |
| 27160110101 | Oil absorption steel pipe |
| 4030000133 | O-ring |
| 4041000009 | Split flange |
| 4011000477 | Bolt |
| 27150109961 | Cover plate |
| 27150109981 | Rubber pipe clamp |
| 27150109991 | Rubber pipe clamp |
| 4011000817 | Bolt |
| 27150109971 | plate |
| 4011000092 | Bolt |
| 27150111661 | Bracket |
| 4011000451 | Bolt |
| 4041010532 | Hose |
| 4041010533 | Hose |
| 4041010355 | Hose |
| 4041010356 | Hose |
| 4041001218 | Combined joint |
| 4041000783 | O-ring |
| 4041000132 | Direct head |
| 27150110001 | Steering cylinder seat |
| 27150106671 | Locating pin |
| 4011010621 | Bolt |
| 27150105312 | Washer |
| 4041010359 | Hose |
| 4190000985 | Tee joint |
| 4041000822 | Direct head |
| 4030000280 | O-ring |
| 4041000699 | Hose |
| 4120002387 | Steering column |
| 4120002402 | Lower right shell |
| 4120001247 | Steering wheel |
| 4120002400 | Rubber sheath |
| 4120002401 | Lower left shell |
| 4014000088 | screw |
| 4011000084 | Bolt |
| 4190001419 | Plug |
| 4041010273 | Combined joint |
| 4041001218 | Combined joint |
| 27150115981 | Pipe row support |
| 27140132721 | Frame |
| 4011010555 | Bolt |
| 4015000181 | Washer |
| 4013010255 | Nut |
| 4011010585 | Bolt |
| 27140119691 | Front towing hook |
| 27140123541 | Front guard fence |
| 4011010534 | Bolt |
| 4011000494 | Bolt |
| 27140123531 | Barrier connecting rod |
| 4011010461 | Bolt |
| 4013010168 | Nut |
| 27140123491 | Left front tow hook bracket |
| 27140123481 | Right front tow hook bracket |
| 27140132791 | Front right connecting plate assembly |
| 27140132811 | First beam assembly |
| 27140132771 | Left front connecting plate assembly |
| 27140132841 | Support gp-bench |
| 27140104822 | Rear traction seat |
| 27140105842 | pin shaft |
| 4016000106 | cotter pin |
| 27140132731 | Left longitudinal beam |
| 27140132741 | Left stiffening beam |
| 27140132751 | Right stiffening beam |
| 27140132761 | Right longitudinal beam |
| 4013010222 | Nut |
| 4011010388 | Bolt |
| 27140129411 | Rear axle reinforcing plate |
| 4019000115 | rivet |
| 4019000120 | rivet |
| 4011010391 | Bolt |
| 27140119021 | Support seat |
| 27140129391 | Side connecting plate |
| 4011010219 | Bolt |
| 4011010700 | Bolt |
| 4015010219 | Washer |
| 4013010252 | Nut |
| 4011010739 | Bolt |
| 27140124731 | Intermediate support |
| 27140119051 | Support seat I |
| 27140129401 | Medium bridge reinforcing plate |
| 4011010740 | Bolt |
| 27140104751 | Upper connecting plate |
| 27140120281 | Tail beam assembly |
| 27140124451 | Balance shaft reinforcing beam assembly |
| 27140113101 | Beam assembly |
| 27140135671 | beam |
| 27140135691 | Beam assembly |
| 4013000007 | Nut |
| 4011000084 | Bolt |
| 27140124522 | Adjusting shim |
| 27140124532 | Adjusting shim |
| 27400103805 | Subframe |
| 27400102441 | Main and subframe connection assembly |
| 27400102451 | Mounting assembly of lifting cylinder support |
| 27400105531 | Left support seat of cargo box |
| 27400105561 | Right support seat of cargo box |
| 27400102043 | Adjusting shim |
| 27400102023 | Adjusting shim |
| 27170117261 | Adjusting shim |
| 27400102551 | Safety support base |
| 4011000459 | Bolt |
| 4015000181 | Washer |
| 4013010122 | Nut |
| 27400103401 | pin shaft |
| 4015010301 | Washer |
| 4016000040 | cotter pin |
| 27400102601 | Safety support tube |
| 4011000269 | Bolt |
| 27170117352 | Safety support bracket |
| 4011000205 | Bolt |
| 27400102132 | Adjusting shim of side connecting plate |
| 27400102122 | Adjusting shim of side connecting plate |
| 4015000182 | Washer |
| 4013010257 | Nut |
| 4011010829 | Bolt |
| 27400103501 | Shouldered self-locking nut |
| 4015000167 | Washer |
| 27400104181 | Cushion block |
| 27400103492 | U-bolt |
| 4011010640 | Bolt |
| 4011010558 | Bolt |
| 4015000305 | Washer |
| 4013010255 | Nut |
| 27170133151 | Lower connecting seat at front end of frame |
| 27170133181 | Frame connecting damping block |
| 27170140901 | Safety support shock plug |
| 4015000002 | Washer |
| 4011010687 | Bolt |
| 4011010598 | Bolt |
| 4011000102 | Bolt |
| 27170128381 | Lifting alarm switch bracket |
| 27400101951 | Lifting cylinder support |
| 4011010555 | Bolt |
| 4013010255 | Nut |
| 4015000181 | Washer |
| 27170125441 | Adjusting shim of lifting cylinder support |
| 27170125431 | Adjusting shim of lifting cylinder support |
| 4013000011 | Nut |
| 4015000186 | Washer |
| 4011000197 | Bolt |
| 27390100631 | Rubber skin |
| 27390100621 | Connecting plate |
| 27390102011 | Wind deflector |
| 4015000188 | Washer |
| 4013010121 | Nut |
| 4011000265 | Bolt |
| 4011000267 | Bolt |
| 27100100641 | M16-m18 right angle joint |
| 4015000141 | Washer |
| 27100100661 | M16-m18 direct head |
| 4015000327 | Washer |
| 27110101331 | Direct head |
| 4120000201 | blocking |
| 4120000177 | Laryngeal hoop |
| 4120000143 | 30L (246) gas reservoir |
| 4011000084 | Bolt |
| 27100106321 | 30L air reservoir support |
| 4120000200 | Drain valve |
| 4120000194 | Nut seat |
| 4120000197 | Elastic element |
| 4120000196 | Snap ring |
| 4120000214 | blocking |
| 4120001139 | Two way solenoid valve |
| 4120000212 | Snap ring |
| 4120000211 | Elastic element |
| 4120000213 | Nut seat |
| 4120000230 | Hexagon thin nut |
| 4120000257 | Extended straight bulkhead connector body |
| 27100107441 | trachea |
| 4013000033 | Nut |
| 4015000072 | Washer |
| 27100106811 | Relay valve fixing plate |
| 4120001087 | Relay valve |
| 4015000162 | Washer |
| 4013000007 | Nut |
| 4011000048 | Bolt |
| 27100108201 | Bracket |
| 4011000082 | Bolt |
| 27110102381 | pipe clamp |
| 27100108931 | Bracket |
| 4011000514 | Bolt |
| 27100103561 | Bracket |
| 27140123271 | Wiring sheath |
| 27110101371 | M12-m12 bulkhead joint |
| 4011000594 | Bolt |
| 27110102612 | Air reservoir fixing bracket assembly |
| 4015000181 | Washer |
| 4013000016 | Nut |
| 4120000193 | Elastic element |
| 4120000192 | Snap ring |
| 4120000190 | Nut seat |
| 27110101221 | Air reservoir support |
| 4120000142 | 30L (275) gas reservoir |
| 4120000178 | Laryngeal hoop |
| 4011000299 | Bolt |
| 27110102471 | Fixed bracket |
| 4011000301 | Bolt |
| 4120001472 | Pressure limiting valve |
| 4120001552 | Transition joint |
| 4120000134 | Hand brake valve |
| 27110101341 | Tee joint |
| 4011000184 | Bolt |
| 27110101381 | Pressure switch block |
| 27100100641 | M16-m18 right angle joint |
| 4015000141 | Washer |
| 27100107402 | Rear axle air pipe bracket |
| 27100106811 | Relay valve fixing plate |
| 4120001087 | Relay valve |
| 4011000048 | Bolt |
| 4013000007 | Nut |
| 4015000162 | Washer |
| 4013000033 | Nut |
| 4015000072 | Washer |
| 27100107392 | Middle bridge gas pipe bracket |
| 4011000184 | Bolt |
| 27100103561 | Bracket |
| 27100100661 | M16-m18 direct head |
| 4120000143 | 30L (246) gas reservoir |
| 27100106321 | 30L air reservoir support |
| 4120000177 | Laryngeal hoop |
| 4120000190 | Nut seat |
| 4120000193 | Elastic element |
| 4120000192 | Snap ring |
| 4120001543 | 50L gas reservoir |
| 4120000200 | Drain valve |
| 4013000011 | Nut |
| 27100107922 | 50L air reservoir support |
| 4120001542 | Laryngeal hoop |
| 4011000089 | Bolt |
| 4015000168 | Washer |
| 27140105021 | Wiring sheath |
| 27100106991 | M14-NPT1/8-M14 |
| 27100107441 | trachea |
| 4120000257 | Extended straight bulkhead connector body |
| 4120000230 | Hexagon thin nut |
| 27100109041 | Steel wire hose |
| 4120001681 | Brake pedal assembly |
| 27100108061 | Blanking plate |
| 4120000233 | Straight through bulkhead joint body |
| 4120000234 | Hexagon thin nut |
| 4011000107 | Bolt |
| 27110103121 | Front cover fixing plate |
| 27100106211 | M14-npt1/8 bulkhead joint |
| 27100104301 | Right angle joint |
| 4015000327 | Washer |
| 4013010119 | Nut |
| 27100107851 | Rubber pipe clamp |
| 27100107861 | Pressing plate |
| 4011000497 | Bolt |
| 27100111251 | Spiral steel pipe |
| 4011000092 | Bolt |
| 27100111261 | Spiral steel pipe support |
| 27100109131 | Dryer steel pipe |
| 27380100061 | M22-m22 direct head |
| 4011000510 | Bolt |
| 27100109452 | Dryer steel pipe support |
| 27100100691 | M22-m22 direct head |
| 4015000092 | Washer |
| 27100107411 | Protective plate |
| 4011010010 | Bolt |
| 4120001482 | Air handling unit |
| 27100109282 | Dryer support |
| 4011000317 | Bolt |
| 27100104181 | Rubber fixing block |
| 27100104191 | Fixed plate |
| 4011010149 | Bolt |
| 27140119481 | Wiring sheath |
| 4011000084 | Bolt |
| 4011010016 | Bolt |
| 27100107421 | bushing |
| 4120705159 | Brake air pipe harness assembly |
| 4013010136 | Nut |
| 4011010020 | Bolt |
| 4011000564 | Bolt |
| 4190002270 | Mt95 battery box assembly |
| 4011000607 | Bolt |
| 4013010120 | Nut |
| 4015000181 | Washer |
| 4110000026 | Battery box cover |
| 4190002128 | Battery box fixing bracket |
| 4190002237 | Metal hook |
| 4110000069 | Lower rubber plate |
| 4190002281 | Battery box |
| 4120000222 | Threading sheath |
| 4110000027 | Battery box bracket |
| 4110000028 | Rubber hook |
| 4016010103 | pin shaft |
| 4016000096 | cotter pin |
| 4130701335 | Stepping instrument panel |
| 4014000071 | screw |
| 4015000302 | Washer |
| 4130001174 | Combination switch (full hydraulic |
| 4130000924 | Manual switch |
| 27370102281 | Retarder handle bracket |
| 4013000028 | Nut |
| 4015000198 | Washer |
| 4014000040 | screw |
| 4130001238 | Side window wiper washing rocker switch |
| 4130000328 | Cover plate |
| 4130000467 | Middle single frame |
| 4130000463 | Side single frame |
| 4130000318 | Rocker switch of work light and clearance light |
| 4130000314 | Front fog lamp rocker switch |
| 4130000320 | Central alarm rocker switch |
| 4130701657 | Heavy / light load rocker switch |
| 4130000480 | Rear work light rocker switch |
| 4130701384 | Emergency steering rocker switch |
| 4130000341 | Side window wiper rocker switch |
| 4130000819 | Wiper washer rocker switch |
| 4130000317 | Inter axle differential rocker switch |
| 4130000315 | Horn rocker switch |
| 4130000386 | Dual tone air horn |
| 27110104051 | Air horn air pipe |
| 4130001110 | radio |
| 4130000476 | The cigarette lighter |
| 4130001191 | Ignition lock assembly |
| 4130701363 | Electronic accelerator pedal |
| 4011000461 | Bolt |
| 4015000072 | Washer |
| 4130001007 | Electrical box |
| 4130701341 | Contactor |
| 4014000022 | screw |
| 4014000088 | screw |
| 27130120254 | Cab harness |
| 27130118881 | Ceiling harness |
| 4130000826 | telescopic antenna |
| 4130000301 | Net cover |
| 4130001111 | speaker |
| 27130118971 | Harness passing plate |
| 4011000101 | Bolt |
| 4015000207 | Washer |
| 4014010073 | screw |
| 4015000200 | Washer |
| 4013000159 | Nut |
| 4130000667 | Alarm dome lamp rocker switch |
| 4011000289 | Bolt |
| 27200110032 | Frame harness |
| 27200110043 | Electrical module in the middle of chassis |
| 27200107641 | Battery box electrical module |
| 27200111461 | Starting motor ground wire |
| 26370002451 | Red battery line sheath |
| 27200106551 | power cord |
| 27200109171 | Panel electrical module |
| 27200107611 | Axle difference harness |
| 27200107271 | Tail signal module |
| 27140105021 | Wiring sheath |
| 4011000085 | Bolt |
| 4013000007 | Nut |
| 4015000162 | Washer |
| 27200107441 | ITT connector bracket |
| 4130000616 | fuel level sensor |
| 4015000110 | Washer |
| 27140108701 | Wiring sheath |
| 4014000023 | screw |
| 4130000007 | Pressure switch |
| 4130000492 | Brake light switch |
| 4130000006 | Pressure switch |
| 4011000461 | Bolt |
| 4015000135 | Washer |
| 4130000669 | Alarm lamp |
| 4014000087 | screw |
| 27140133211 | Roof lamp bracket |
| 4130000386 | Dual tone air horn |
| 4011000289 | Bolt |
| 4013000028 | Nut |
| 4015000198 | Washer |
| 4130000990 | Air pressure sensor |
| 4013000210 | Nut |
| 4013000033 | Nut |
| 4015000072 | Washer |
| 27200106531 | High current splitter bracket |
| 4130000929 | High current splitter |
| 4011000105 | Bolt |
| 4011000184 | Bolt |
| 27200107631 | Battery ground wire |
| 4015000195 | Washer |
| 4013010133 | Nut |
| 4130000257 | power switch |
| 26370002451 | Red battery line sheath |
| 27200106752 | power cord |
| 27200105171 | power cord |
| 27200105191 | power cord |
| 4130000060 | Battery |
| 4130001148 | Smg-011 side marker light |
| 4013000047 | Nut |
| 4011000615 | Bolt |
| 4015000135 | Washer |
| 27200107861 | Clearance lamp harness |
| 4130001153 | Wk-55hl spotlight working light |
| 4130001152 | Wk-55hl floodlight |
| 4130001150 | Wk-005 white light work light |
| 4130001212 | Daytime running lights |
| 4130001146 | Di-621 second generation turn signal lamp |
| 4130000906 | Mono cone horn (bass |
| 4015000072 | Washer |
| 4013000033 | Nut |
| 4011000106 | Bolt |
| 4130000921 | Led front fog lamp |
| 27200106591 | CMT fog lamp harness |
| 4130000907 | Mono cone horn (high pitch |
| 27200107571 | Left platform harness |
| 27200109151 | Right platform harness |
| 4130000294 | Reversing buzzer |
| 4011000195 | Bolt |
| 4015000072 | Washer |
| 4013000033 | Nut |
| 27140105031 | Wiring sheath |
| 4130001149 | Sttd-40 second generation |
| 4013000159 | Nut |
| 4015000200 | Washer |
| 4011010540 | screw |
| 4130001150 | Wk-005 white light work light |
| 27200107141 | Rubber pad |
| 27200107111 | Tail lamp bracket |
| 4011000107 | Bolt |
| 4130000641 | Cargo lift switch |
| 4130000412 | Pl2.8m |
| 4130000927 | connectors |
| 4130000928 | terminal |
| 4130000402 | Ae-tm70hc color LCD |
| 4130000411 | Monitor base |
| 4130000404 | Ae-cm10z infrared rear view camera |
| 4130000405 | Ae-pl10m adapter |
| 4011000615 | Bolt |
| 4013000047 | Nut |
| 4015000006 | Washer |
| 23270000311 | Fuel tank rubber sleeve |
| 4013000033 | Nut |
| 27340101231 | Engine harness |
| 26370001921 | Pipe clamp |
| 27340101481 | Wiring support |
| 4015000072 | Washer |
| 26370001911 | pipe clamp |
| 4011000102 | Bolt |
| 4013000007 | Nut |
| 27340101511 | Engine harness fixing system |
| 27100103561 | Bracket |
| 4011010727 | Bolt |
| 4013010375 | Nut |
| 4015010339 | Washer |
| 4013010386 | Nut |
| 27100105951 | Bracket |
| 26370001941 | pipe clamp |
| 4011010743 | Bolt |
| 27340101581 | Transition bracket |
| 4015000168 | Washer |
| 27340101591 | Transition bracket |
| 4015000110 | Washer |
| 4011010096 | Bolt |
| 4013000118 | Nut |
| 27350100401 | Preheating power cord |
| 27350100221 | power cord |
| 4015000207 | Washer |
| 4011000289 | Bolt |
| 4013000028 | Nut |
| 4130000628 | Contactor |
| 27350100381 | Preheating power cord |
| 4190704269 | Cab assembly |
| 4011000081 | Bolt |
| 4015000162 | Washer |
| 27130118982 | Cover plate |
| 4014000048 | screw |
| 4190003487 | Fire extinguisher bracket |
| 4190003486 | Fire Extinguisher |
| 4015000119 | Washer |
| 27360117531 | Sleeve |
| 27130116051 | Retaining ring |
| 4011000397 | Bolt |
| 4013010122 | Nut |
| 4015000181 | Washer |
| 4011000569 | Bolt |
| 4190704147 | Shock absorber |
| 27130122211 | Adjusting shim |
| 28219900091 | Rubber sleeve |
| 4015000072 | Washer |
| 4013000210 | Nut |
| 4011000107 | Bolt |
| 27130119081 | Cover plate |
| 4190703955 | Cab body |
| 27130120264 | Cab electrical system |
| 27360116721 | Right walking platform assembly |
| 4013010120 | Nut |
| 4011000090 | Bolt |
| 4015000168 | Washer |
| 27360116811 | Hood support |
| 27360116841 | Mounting gp-hood |
| 27360116781 | Left walking platform assembly |
| 4011010519 | Bolt |
| 4013010134 | Nut |
| 4015000186 | Washer |
| 4015000181 | Washer |
| 4013010122 | Nut |
| 4011000269 | Bolt |
| 4011000068 | Bolt |
| 27130107671 | Adjusting shim |
| 27130107681 | Adjusting shim |
| 27360117301 | Bumper assembly |
| 4011000082 | Bolt |
| 4015000197 | Washer |
| 4013000007 | Nut |
| 4011010510 | Bolt |
| 27360118181 | Left pedal assembly |
| 27360118261 | Right pedal assembly |
| 27360116731 | Welding of right walking platform |
| 27360111141 | Rear headlamp bracket |
| 4015000256 | Washer |
| 4011000106 | Bolt |
| 4013000033 | Nut |
| 27360114981 | Right mud flap |
| 27360114991 | Right pressing plate |
| 27360108151 | Right wheel housing |
| 4011000082 | Bolt |
| 4013000007 | Nut |
| 4015000162 | Washer |
| 27360114971 | Right guard plate |
| 4011000084 | Bolt |
| 4015000197 | Washer |
| 4013010119 | Nut |
| 4011000497 | Bolt |
| 27360114351 | Right headlamp mounting bracket |
| 27360115151 | Right armrest welding assembly |
| 4011010193 | Bolt |
| 27360108841 | Mounting assembly of right rear-view mirror |
| 4190001367 | Right front lower mirror |
| 4011000286 | Bolt |
| 4013000028 | Nut |
| 27360116791 | Left walking platform welding |
| 27360111141 | Rear headlamp bracket |
| 4015000256 | Washer |
| 4011000106 | Bolt |
| 4013000033 | Nut |
| 27360115211 | Left mud flap |
| 27360115221 | Left pressing plate |
| 27360108021 | Left wheel housing |
| 4011000082 | Bolt |
| 4013000007 | Nut |
| 4015000162 | Washer |
| 27360115231 | Left guard |
| 4011000084 | Bolt |
| 4015000197 | Washer |
| 4013010119 | Nut |
| 4011000497 | Bolt |
| 27360114231 | Left headlamp mounting bracket |
| 27360115381 | Left armrest welding assembly |
| 4011010193 | Bolt |
| 27360108661 | Left rear-view mirror mounting assembly |
| 4190001367 | Right front lower mirror |
| 4011000286 | Bolt |
| 4013000028 | Nut |
| 4190001366 | Wide angle rearview mirror |
| 27360108831 | Right rearview mirror mounting bracket |
| 4190001365 | Main exterior rearview mirror |
| 4011000106 | Bolt |
| 4015000256 | Washer |
| 4013000033 | Nut |
| 4190001366 | Wide angle rearview mirror |
| 27360108581 | Left rearview mirror mounting bracket |
| 4190001365 | Main exterior rearview mirror |
| 4011000106 | Bolt |
| 4015000256 | Washer |
| 4013000033 | Nut |
| 27360116851 | Hood welding |
| 27360117111 | Cover plate welding |
| 4011000102 | Bolt |
| 4015000072 | Washer |
| 27360117151 | Sealing strip |
| 4016010151 | pin shaft |
| 4015000167 | Washer |
| 4016000127 | cotter pin |
| 27360117161 | Protective screen plate |
| 27360117171 | Protective screen plate |
| 4015000188 | Washer |
| 4011000814 | Bolt |
| 4013010118 | Nut |
| 4015000256 | Washer |
| 4011000195 | Bolt |
| 4013010120 | Nut |
| 4015000168 | Washer |
| 4011000207 | Bolt |
| 27360117211 | Support seat |
| 4016010152 | pin shaft |
| 4015000181 | Washer |
| 4016000179 | cotter pin |
| 27360117241 | Welding of lower support rod |
| 4016010153 | pin shaft |
| 27360117271 | Upper support rod welding |
| 27360117191 | Rubber pad |
| 4011000299 | Bolt |
| 27360109021 | Longitudinal pressing plate |
| 27360117201 | Rubber wind deflector |
| 27360108931 | Batten |
| 4011000105 | Bolt |
| 27360110611 | side handrail |
| 27360118191 | Left pedal welding |
| 4011000090 | Bolt |
| 4015000168 | Washer |
| 27360104661 | Boarding ladder |
| 4011000084 | Bolt |
| 4015000162 | Washer |
| 4013000007 | Nut |
| 27360110611 | side handrail |
| 27360118271 | Right pedal welding |
| 4011000090 | Bolt |
| 4015000168 | Washer |
| 27360104661 | Boarding ladder |
| 4011000084 | Bolt |
| 4015000162 | Washer |
| 4013000007 | Nut |
| 4190003460001 | Air suspension |
| 4190002268024 | Back closing cotton skin assembly |
| 4190002268025 | Seat cotton skin assembly |
| 4190002268026 | Headrest skin assembly |
| 4190002268012 | Slide rail assembly |
| 4190002268010 | Lifting mechanism assembly |
| 4190003462001 | Two point simple safety belt |
| 4190002268004 | Head restraint assembly |
| 4190002268001 | Seat cotton assembly |
| 4190002268009 | Left adjusting mechanism assembly |
| 4190002268005 | Right adjusting mechanism assembly |
| 4190002268002 | Back closing cotton assembly |
| 4190002268008 | Left adjusting handle assembly |
| 4190002268007 | Seat iron assembly |
| 4190002268003 | Back iron platform assembly |
| 4190003460002 | Connecting plate |
| 4190002268015 | Quick connector |
| 4190002268028 | Vent pipe |
| 4190002268013 | dust cover |
| 4190002268020 | Lifting rear cover |
| 4190002268022 | Connecting plate |
| 4190002268018 | Right trim cover |
| 4190002268017 | Left trim cover |
| 4190002268030 | screw |
| 4190002268014 | Front trim cover |
| 4190002268019 | Protective cover |
| 4190002268016 | Back adjusting handle |
| 4190002268031 | screw |
| 4190002268032 | Headrest intubation assembly |
| 4190002268033 | Connecting rod combination bolt |
| 4190002268021 | air switch |
| 4190002268034 | Plastic gasket |
| 4190002268035 | bushing |
| 4190002268037 | Hexagon socket bolt with half round head |
| 4190002268038 | Flat countersunk head hexagon socket bolt |
| 4190002268039 | Nut |
| 4190002268040 | Plastic fastener |
| 4190002268041 | Large flat Torx bolt |
| 4190002268042 | Hexagon locking nut |
| 4190002268043 | Hexagon locking nut |
| 4190002268044 | |
| 4190002268046 | Flat washer |
| 4190002268023 | Bolt |
| 4190003462 | Seat assembly |
| 27190101281 | Auxiliary seat assembly |
| 4013000033 | Nut |
| 4015000072 | Washer |
| 4011000105 | Bolt |
| 27170135082 | Stone drainage pole of medium bridge |
| 27170184801 | Rear axle stone bar |
| 27170175151 | Stone raft support |
| 4016000113 | cotter pin |
| 4015000311 | Washer |
| 27170157931 | Adjusting shim |
| 27170157921 | Adjusting shim |
| 4016000040 | cotter pin |
| 4015000119 | Washer |
| 27170132971 | Stone drain gasket |
| 27170132961 | Stone drain gasket |
| 4016000146 | pin shaft |
| 4011000459 | Bolt |
| 4015000181 | Washer |
| 4013000016 | Nut |
| 27170177952 | Stone pail bottom |
| 4011000094 | Bolt |
| 27170177252 | Stone raft base plate |
| 27170177262 | Stone drainage base plate |
| 27420100632 | Rear protective welding assembly |
| 4011010621 | Bolt |
| 4013010251 | Nut |
| 4015010342 | Washer |
| 4011010615 | Bolt |
| 4015010334 | Washer |
| 4120001054 | Hydraulic cylinder |
| 4011010812 | Bolt |
| 27160111831 | Left bracket |
| 27160111811 | Right bracket |
| 4120001010 | Grease fitting |
| 4030000107 | Oil cup dust cap |
| 4120001008 | Frame bracket |
| 27160106881 | Frame bracket |
| 4013010251 | Nut |
| 4015000001 | Washer |
| 4011010570 | Bolt |
| 27160106411 | Adjusting shim |
| 27160106421 | Adjusting shim |
| 27160106431 | Adjusting shim |
| 4120001018 | Limit valve |
| 4120002439 | Lifting valve |
| 4011000261 | Bolt |
| 4015000168 | Washer |
| 4013000011 | Nut |
| 4120001887 | Direct head |
| 4041001262 | Combined joint |
| 27160112141 | Lifting valve bracket |
| 4011000091 | Bolt |
| 27160108901 | Bracket gp-fuel tank |
| 27160108801 | Hydraulic oil tank assembly |
| 27160112302 | Oil return hose |
| 4030000164 | O-ring |
| 4041000009 | Split flange |
| 4011000477 | Bolt |
| 27160114831 | High pressure hose |
| 27160107292 | High pressure hose |
| 4041000577 | Direct head |
| 4041000765 | O-ring |
| 27160112291 | Heighten joint |
| 4041000878 | O-ring |
| 27160112541 | High pressure hose |
| 4120001017 | Control air valve |
| 4120001024 | Pneumatic valve installation kit |
| 4011000592 | Bolt |
| 27160115691 | trachea |
| 4015000110 | Washer |
| 4013000118 | Nut |
| 27150109871 | Flange joint |
| 4041000027 | Split flange |
| 4011000475 | Bolt |
| 4041001650 | Combined joint |
| 27150109031 | Oil outlet block |
| 4030000026 | O-ring |
| 4011000309 | Bolt |
| 4011000473 | Bolt |
| 27140106971 | Wiring sheath |
| 27400104391 | Rubber sleeve |
| 4011010591 | Bolt |
| 4011010564 | Bolt |
| 27160109731 | Square tube |
| 27130111131 | Direct head |
| 27100101091 | Copper washer |
| 4041010126 | Combined joint |
| 27160113251 | trachea |
| 27160113241 | trachea |
| 4013010321 | Nut |
| 4015010311 | Washer |
| 4043010018 | axle sleeve |
| 27160112451 | Heighten joint |
| 4041001211 | Combined joint |
| 27150114361 | Bracket assembly |
| 27150114391 | Rubber block |
| 27150114401 | Rubber block |
| 27150114411 | Cover plate |
| 4011010874 | Bolt |
| 4013000007 | Nut |
| 4011000510 | Bolt |
| 4013010122 | Nut |
| 27160115781 | Tank bracket |
| 4016000297 | pin shaft |
| 4016000183 | cotter pin |
| 4015000168 | Washer |
| 4110000122 | Cushion belt |
| 27160108891 | Tie GP |
| 27160108881 | Cushion belt |
| 4110000969 | Oil tank tie spacer |

DURATECH INDUSTRIAL GROUP LIMITED
ORTEC is a leading supplier of parts suitable for construction and mining equipment from major Chinese manufacturers such as SDLG, XCMG, SANY, LIUGONG, LGMG and TONLY.
ORTEC is young, but it stands out from competitors in short time because ORTEC makes it the essential goal to keep its products in compliance with the highest standards.
We currently have more than 160000+ SKUs in its range, among which the majority are OEM parts. We also take pride in our quick response to the needs of customers and quicker delivery. By maintaining a large inventory, ORTEC is able to deliver 90% of the orders within one week since they come in.
Company Name: DURATECH INDUSTRIAL GROUP LIMITED
Product/Service: SDLG Parts , LGMG Parts , SANY Parts , LiuGong Parts , Loader Parts , Construction Equipment Parts
Capital (Million US $): US$12,200,000
Year Established: 2012
Total Annual Sales Volume (Million US $): US$10 Million - US$50 Million
Export Percentage: 81% - 90%
No. of Production Lines: 6
No. of R&D Staff: 5 -10 People
No. of QC Staff: 5 -10 People
OEM Services Provided: yes
Factory Size (Sq.meters): 30,000-50,000 square meters
Factory Location: No. 126, Shuyu Road, Chengyang District, Qingdao City, Shandong Province
Contact Person: Mr. Tan Ren
Tel: +86-531-82763236